Houston Dermatology Specialists
13114 FM 1960 Rd W, Suite 119
Houston, TX 77065
Phone: (713) 487-8233
Monday–Friday: 8 a.m.–4 p.m.

Meet Dr. Downing, Double Board-Certified Dermatologist
Christopher P. Downing, M.D., FAAD, is a board-certified dermatologist with additional board certification and fellowship training in Mohs micrographic surgery. At Houston Dermatology Specialists in Cypress, TX, Dr. Downing provides individualized dermatological care to people of all ages and skin types.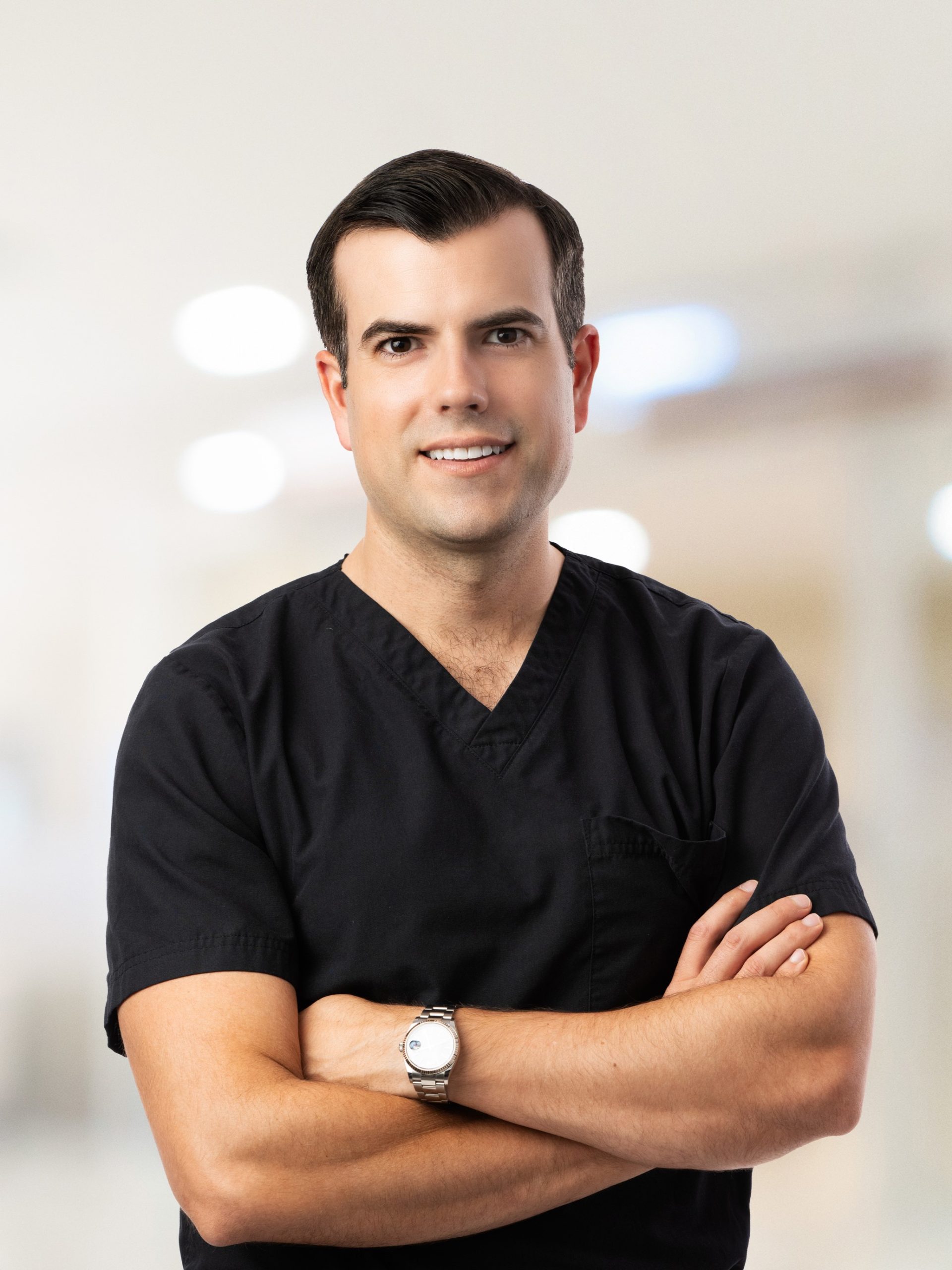 Education
Residency Training – University of Texas at Houston; MD Anderson Cancer Center
Doctor of Medicine (MD) – University of Florida
Bachelor of Science, Molecular Biology and Microbiology – University of Central Florida
Certifications
Board Certification in Dermatology – American Board of Dermatology
Board Certification in Micrographic Dermatologic Surgery – American Board of Dermatology
Fellow – American Academy of Dermatology
Licensure – Full Physician License in Texas
Society Memberships
American Academy of Dermatology
American College of Mohs Surgery
American Society of Dermatological Surgery
Texas Medical Association
American Acne and Rosacea Society

Education and Training
Dr. Downing graduated valedictorian from the University of Central Florida's Burnett College of Biomedical Sciences. After earning his Bachelor of Science in molecular biology and microbiology, he went on to obtain his medical degree from the University of Florida, where he was inducted into the prestigious Alpha Omega Alpha Honor Medical Society.
During his dermatology residency at the University of Texas at Houston and MD Anderson Cancer Center, Dr. Downing obtained advanced experience in treating aggressive melanoma and nonmelanoma skin cancers.
A Specialist in Mohs Micrographic Surgery
Dr. Downing completed his fellowship in Mohs micrographic surgery at Florida State University, where he worked alongside plastic surgeons, dermatopathologists, and Mohs surgeons to gain further training and experience in the Mohs technique and advanced facial reconstruction.
Mohs micrographic surgery offers the highest chance of cure from nonmelanoma skin cancer (up to 99%) while preserving as much healthy surrounding tissue as possible. The approach combines painstaking surgical precision with cosmetic sensitivity, going layer by layer to remove all traces of cancer cells and then reconstructing the site for the best functional and aesthetic outcome.
Dr. Downing's board certification in micrographic dermatologic surgery by the American Board of Dermatology testifies to his knowledge, expertise, and skill in conducting Mohs micrographic surgery.
Other Special Clinical Interests
In addition to Mohs micrographic surgery, Dr. Downing practices both cosmetic and medical dermatology. Some of his favorite procedures include:
Community Pride
Dr. Downing worked for 4 years as a dermatologist at another practice in Cypress, TX. He became an active and passionate part of the community, serving as co-chairperson of the National Psoriasis Foundation Walk To Cure Psoriasis.
He is thrilled to welcome you to his private practice, Houston Dermatology Specialists, where he and his experienced, compassionate team offer exceptional patient care.
Professional Life
In addition to heading his own practice, Dr. Downing has served as a micrographic surgery and dermatological oncology fellow at Florida State University College of Medicine and Dermatology Associates of Tallahassee.
He also held the role of clinical assistant professor/fellow at Florida State College of Medicine's Division of Dermatology and served as a provisional active staff member at Tallahassee Memorial Hospital.
Dr. Downing holds two board certifications from the American Board of Dermatology: one in dermatology and the other in micrographic dermatologic surgery (Mohs micrographic surgery).
He is a Fellow of the American Academy of Dermatology and a fellow-in-training of the American College of Mohs surgery. He holds memberships in the American Society of Dermatological Surgery, Texas Medical Association, and American Acne and Rosacea Society.
Research & Publications
Dr. Downing has authored and contributed to multiple publications, including peer-reviewed book chapters and articles in leading industry journals, such as the Journal of the American Academy of Dermatology and the Journal of the American Medical Association.
He has published research on many topics, including skin cancer, cosmetic dermatology, viral diseases of the skin,  psoriasis, and tropical dermatoses. He has delivered poster presentations at conferences by the American Academy of Dermatology, the Texas Dermatological Society, the National Psoriasis Foundation, and more.
Dr. Downing's extensive contributions to the field of dermatology have included double-blind studies on treatments for acne, psoriasis, rosacea, and other dermatological conditions. He is proud to bring his years of training and expertise to his patients at Houston Dermatology Associates.